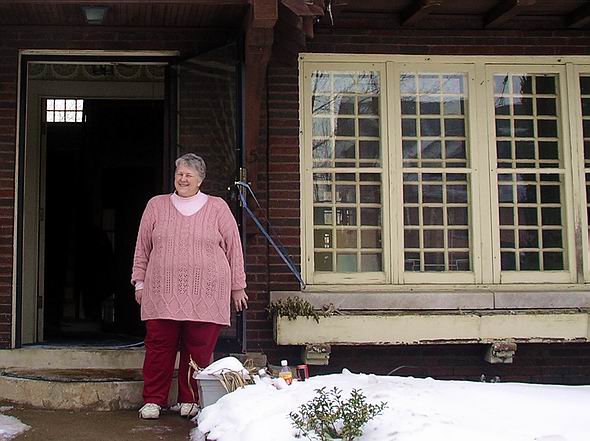 Moving Day - Katherine Clarkson stands outside her front door.
Katherine Clarkson has lived in Highland Park for thirty years and is now leaving to live in her mothers house in another state.
Her departure is a great blow to the area. One of the great matriarchs of Highland Park, Katherine raised the general awareness of the city's fabulous local architecture, and was a tireless fighter when it came to preserving the endangered McGregor Library. Her in-depth knowledge of the city architecture is unparalleled. Katherine organized the Highland Park Preservation Society and was involved with Preservation Wayne for many years.
Katherine gave much of herself to make our city a better place to live, and her energy and knowledge will be sorely missed.
Katherine can be reached at: katesTours@aol.com