Pictures of the Month, 2005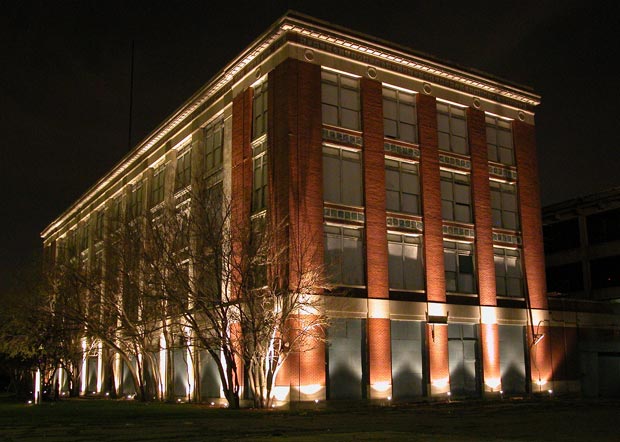 04/16/05 - It took Jeff Sturges, a Cranbrook architect student and his enterprising friends, to highlight what should have been obvious. Its photograph to be found in history textbooks around the World, our Henry Ford Administrative Building, a foci of the fledgling auto industry languishes in state sponsored disrepair and neglect. Click image for more pictures.
Photos compliments of Lowell Boileau, DetroitYes.com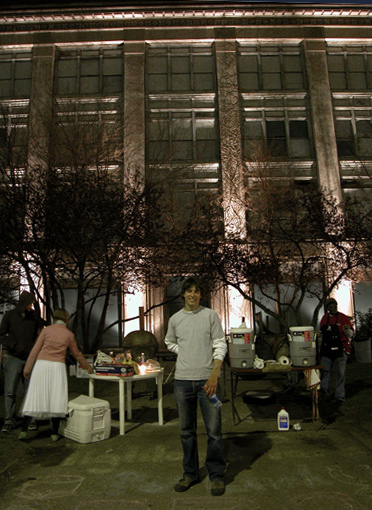 04/16/05 - Jeff Sturges stands before his illuminated masterpiece, the Ford Admin building, HP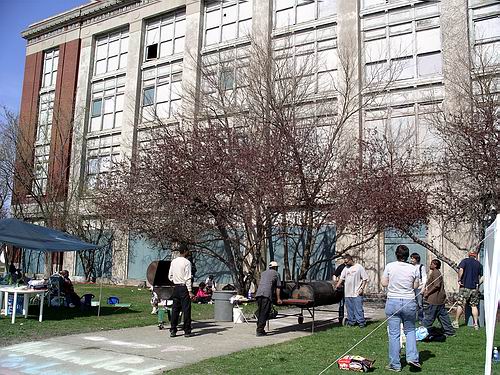 04/16/05 - Free BBQ for all comers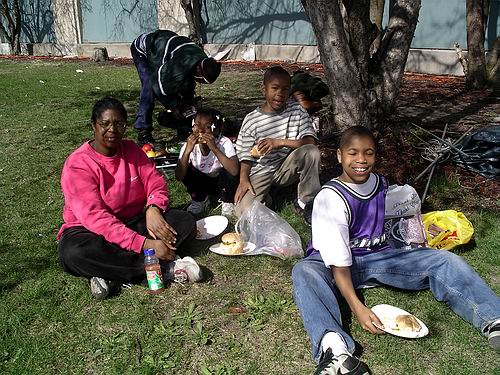 04/16/05 - A family enjoys the beautiful day in front of the Ford Admin building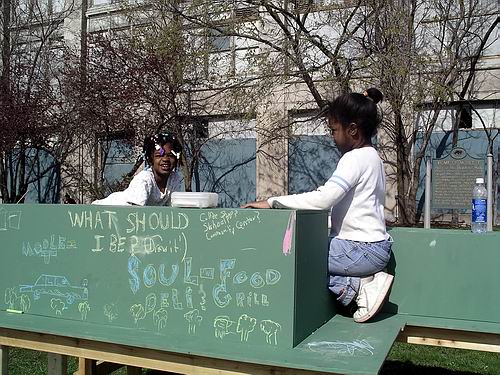 04/16/05 - Kids are encouraged to play on a Ford Admin building concept piece.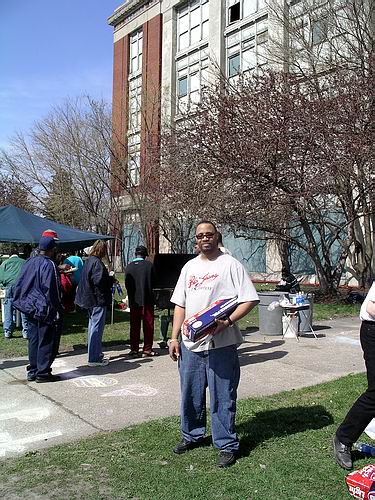 Jerry King from Soulful Deli & Grill spontaneously contributes free BBQ to the event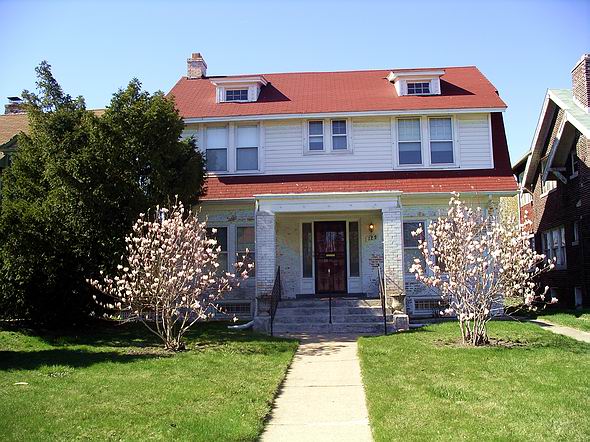 April - Spring on Farrand Park