WAYNE METRO C.A.A. – HIGHLAND PARK,
GLENDALE @ THIRD
Notice: Wayne Metro Head Start will be conducting their Summer Screening at the Career Academy on August 23, 24, 25, 2005 from 9:00 - 3:00 each day. Families should come to room 225 to sign in on any of these days. They may also call 313-957-3043 to find out what documentation they will need to get their child enrolled into the Head Start Program.
Families will have the opportunity to enroll their child, complete the enrollment process and have the child receive hearing, vision, lead testing and development screenings at this time.

A FREE PRE-SCHOOL PROGRAM
For families that meet the Federal income guidelines
(Children with disabilities / special needs and foster children automatically accepted)
NOW ENROLLING
Wayne metro Head Start information. We are currently enrolling 3 to 5 year old children to begin school on September 12, 2005. Citizens can visit Room 225 at the Career Academy to register their children or they may call 313 – 957-3043 for more information.
<![if !vml]>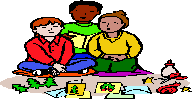 <![endif]>
3-5 year old children
Who live in the Highland Park / Hamtramck and Harper Woods School Districts
Wayne-Metropolitan CAA Head Start offers:
☺ Full Day/Part Day available
☺ Nutritious meals and snack served daily
☺ Comprehensive Services
FOR MORE INFORMATION OR REGISTRATION, CALL:
(313) 957-3043
Funded by the U.S. Department of Human Services through the Wayne County Department of Health and Community Services and Children & Family Services. Program Operated by Wayne-Metro C.A.A.
<![if !vml]>

<![endif]>
News:
06/07/04 - Head Start info update
04/01/04 - Head Start Website online