Day of Dialogue Dec. 13th 2003
Overview:
The Governor is a strong proponent of Richard Florida's "The Rise of the Creative Class" which has in large measure influenced Governor Granholm to inaugurate the "Cool Cities" initiative.
She also issued an executive directive directing state departments to locate new state facilities and buildings in urban areas when at all possible.
These actions suggest a major governmental shift in policy towards cities.
The Governors Office has been paying a lot of attention to Highland Park in the last few months. There is strong evidence that this is a serious offensive to reverse decades of decay and population drain that has plagued the city of Highland Park for so long.
Putting her top tier administrators on the job, Governor Granholm has asked them to gather problems and solutions from the citizens.
On December 13th, this feedback was gathered and compiled on a "Day of Dialogue" held at Highland Park High School.
The Governor's office said they will compile and respond to this feedback post haste.
We wait with baited breath.
In the meantime, here are a few pictures I managed to take of the meeting.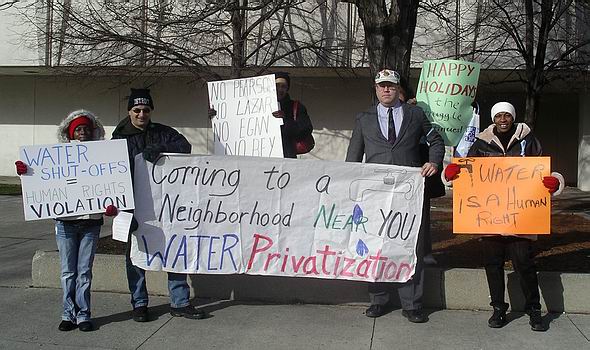 The committee facilitators and personnel from the Governors office arrived at the HP High School late morning, to be greeted by the Water Coalition demonstrating outside the entrance.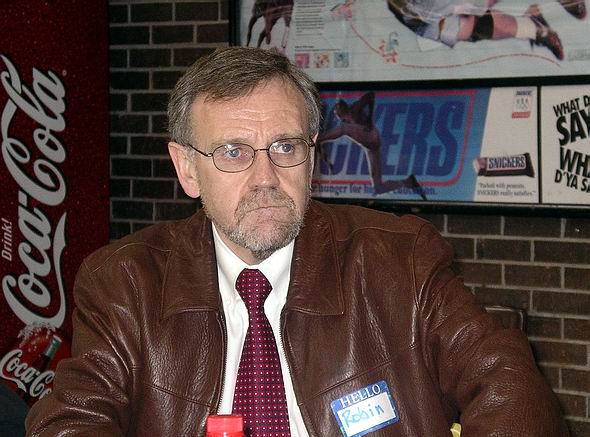 Robin Boyle, Day of Dialogue Chief Facilitator, WSU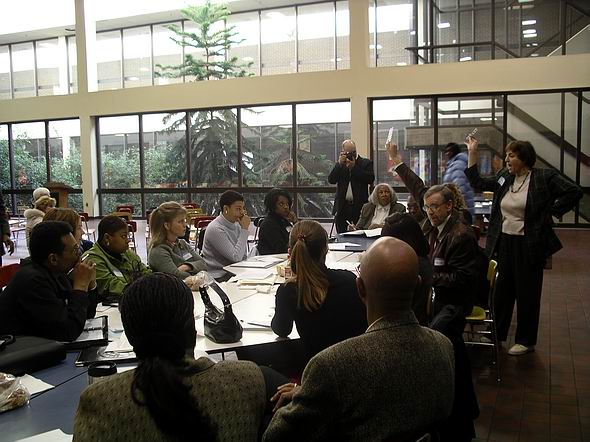 Pre-meeting briefing session Robin Boyle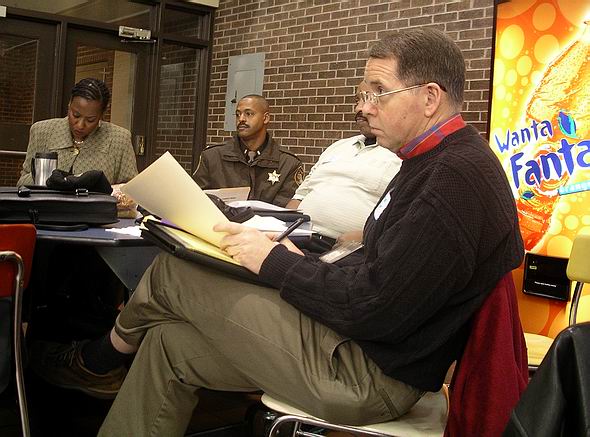 Steve Egan, Water Dept. Water is controversial in Highland Park


Margaret Lewis of "The Legacy" Gives introductory addresses at assembly.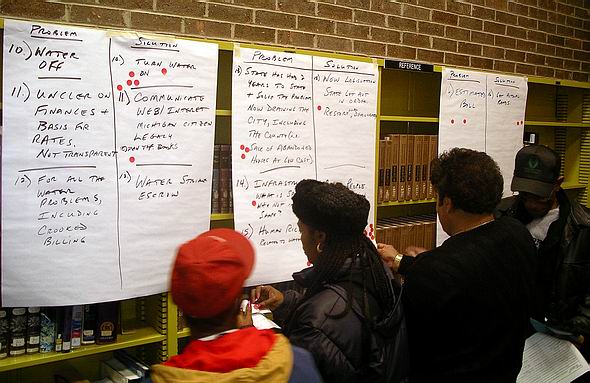 Citizens vote for their proposal priorities at the conclusion of the break-out session.
| Home |