Improving Woodward Avenue in Highland Park
MONDAY, JANUARY 24, 2005
6:00 pm – 7:30 pm
More than 300 people contributed their thoughts and ideas to the Blueprints Project in November.
These ideas were incorporated into recommendations for improving Woodward Avenue - Highland Park's downtown.
Please join us to hear the ideas of our nationally known consultants, HyettPalma,
and see how you can help improve
Woodward Avenue in Highland Park!
<![if !vml]>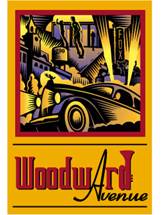 <![endif]>
Where:
Highland Park Community High School
15900 Woodward Avenue
Refreshments and Parking available
This is a "Blueprints for Michigan's Downtowns" Program
funded by the State of Michigan in cooperation
with the City of Highland Park, HP TIFA and HP Devco, Inc.
For further information, call "Blueprints" at 313-252-0353, Ext. 15